Kris Herod
Email: kris.herod[at]mail.utoronto.ca

Kris Herod received his B.A.Sc. with honours in Environmental Physics from the University of Toronto in 2014. Kris joined the SOCAAR lab in 2015 and is currently pursuing his M.A.Sc in Chemical Engineering and Applied Chemistry.

His thesis is focused on the development of a low cost air quality-measuring device known as AirSENCE, which can measure CO, CO2, NOx, O3, and fine particulate matter. This work involves the use of low cost sensors coupled with advanced data mining techniques, data exploration, and modeling to enhance the performance of the device. Another part of this thesis involves creating distributed networks of low cost sensors in highly polluted cities to find spatial variation in air pollution.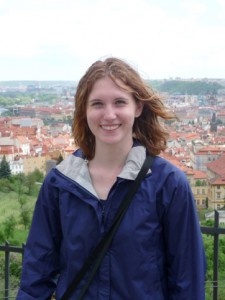 Alison Traub
Email: alison.traub[at]mail.utoronto.ca

Alison Traub graduated with a BSc in Environmental Sciences from the University of Guelph. She is currently a collaborative MASc student in Chemical Engineering & Applied Chemistry and Environment & Health. Her research is studying the spatial variation in oxidative potential of ambient particulate matter across Toronto.